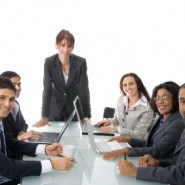 WNCgeek in Asheville NC commercial solutions are designed with small and mid-size businesses in mind. We provide fast, affordable, on-site business computer service and technical help – offering same day, weekend and evening appointments.
Let us be your IT department for a fraction of the cost! We can help you save time and money by lending your business our technical expertise. Give us a call today or schedule an appointment online for a site evaluation. 828-242-4802
Firewall implementation and support
Protect your intellectual assets with a professionally configured firewall. A firewall is the first line of defense for your PCs and servers. Having the correctly implemented firewall can be the difference between trouble free operation, and a disastrous invasion of your system that could bring your productivity to as halt. Make sure you are properly protected with a Carter Computer Services firewall.
Network and infrastructure upgrades
Network technology is constantly changing. Upgrading a network is a simple way to ensure that company productivity is at its pinnacle. With the constantly evolving technology that networking provides, it is important to find an IT professional that knows the latest advances. Let WNCgeek be your networking expert. Our networking professionals can provide superior service at a price that is surprisingly low.
Company-wide software deployment and upgrades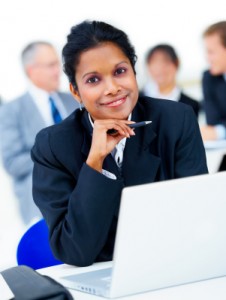 Every business has its own unique needs when it comes to software. Installing new software and/or upgrading software can be a huge headache. WNCgeek's software deployment specialists will help you make this process as streamlined and hassle free as possible.
Hardware Installation and Support
Whether you are updating an entire computer system or just upgrading to more efficient printer solutions, new hardware installation can be a complex undertaking. Carter Computer Services professionals will help you configure your new hardware to meet your specific needs, and can offer ongoing support so that you have as little lost time as possible.
Server Setups and Support
Choosing the right server for your needs can save you thousands of dollars. Carter Computer Services professionals will help you find the solution that is right for your company, and will make sure that each end user's computer is mapped to the server so that information is transferred in an efficient manner. In the event that you run into issues with the server you have, Carter Computer Services offers troubleshooting and repair for that as well. Carter Computer Services is your all in one solution for server support.
Data Backup and Recovery
Carter Computer Services offers a number of different data backup options. If you are looking to backup data before a hardware or software upgrade, Carter Computer Services has specifically designed programs for that. If you are in need of a more permanent remote solution, Carter Computer Services offers the most comprehensive and user friendly solution on the market today.
Technology Consulting
If your company has grown to the point where an IT professional is needed on a regular basis, but your budget doesn't warrant a full time staff person, Carter Computer Services offers consulting solutions for that. Our experienced IT support technicians will provide an on-call solution to your technology needs. Carter Computer Services's consulting program is specifically catered to meet your business's needs. So whether you need a tech for a few hours a month or for a few hours a day, Carter Computer Services can help!
Software Training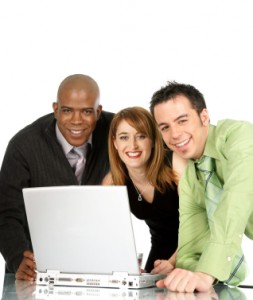 Just bought that state of the art program that is going to save your company thousands of dollars each year, but can't figure out how to use it? Carter Computer Services's software experts are eager to help you. Many software programs are designed with results in mind, however learning to use the program is often frustrating and time consuming. Carter Computer Services professionals will help make this transition smooth and stress free. Inquire today!
Computer and Network Security
Security threats in the IT world are countless and ever changing. Stay on top of your computer and network security by utilizing one of Carter Computer Services's security programs. We offer one time cleanup and checkups as well monthly, quarterly, and bi-annual ongoing security support. Our techs will put preventative systems in place, and check your network for any malfunctions that have occurred.
New Office Relocation and Coordination
Moving? Take this opportunity to get your technology needs in line. Changing office space is an excellent opportunity to update and reconfigure your office's technology solutions. Carter Computer Services will consult with you about your options and help you implement your technology setup in the most cost effective manner.
Don't let something like a new office setup or relocation ruin your day. Give us a call – let us make all your technology headaches go away!